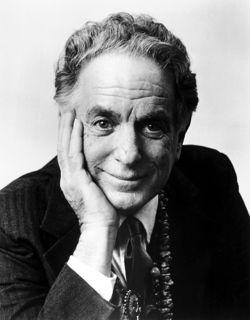 The Boston Globe has described David Amram as "the Renaissance man of American music". He has composed over 100 orchestral and chamber works, written two operas, and early in his career, wrote many scores for theatre and films, including Splendor in the Grass and the Manchurian Candidate. He plays French horn, piano, guitar, numerous flutes and whistles, percussion, and a variety of folkloric instruments from 25 countries. He has conducted and performed as a soloist with symphony orchestras around the world, participated in major music festivals, and traveled from Brazil to Cuba and from Kenya to Egypt. While actively assimilating the musical cultures of the countries he has visited, he has kept up a remarkable pace of composing, incorporating his experiences in the worlds of jazz, folk and ethnic music as inspiration and basic material for his formal compositions. He has collaborated with such notables as Leonard Bernstein, Dizzy Gillespie, Lionel Hampton, Charles Mingus, Dustin Hoffman, Thelonius Monk, Willie Nelson, Jack Kerouac, Betty Carter, Odetta, Elia Kazan, Arthur Miller, and Tito Puente.
Since being appointed first composer-in-residence with the New York Philharmonic in 1966-67, he has become one of the most acclaimed composers of his generation, listed by BMI as one of the Twenty Most Performed Composers of Concert Music in the United States since 1974.
For the past twenty-seven seasons, Amram has been the music director of young people's, family, and free summer concert programs for the Brooklyn Philharmonic. As conductor, narrator, and soloist on instruments from all over the world, he combines jazz, Latin American, Middle Eastern, Native American, and folk musics of the world, in conjunction with the European classics. In the spring of 1995, the Brooklyn Academy of Music honored his quarter of a century as a pioneer of multicultural symphonic programming. He appears as guest conductor and soloist with major orchestras around the world, as well as touring internationally with his quartet, while continuing to produce a remarkable output of new compositions.
Recent commissions include A Little Rebellion: Thomas Jefferson, premiered at the Kennedy Center with E.G. Marshall narrating and Amram conducting members of the National Symphony Orchestra. This work was recorded in 1998. In January of 1997, Kokopelli: A Symphony in Three Movements, received its world premiere with Amram conducting the Nashville Symphony Orchestra. It was recorded in June of 1997, conducted by Kenneth Schermerhorn