Join The Excitement At S.T.A.R.
Sephardic Tradition And Recreation (S.T.A.R.) is a thriving Jewish youth organization serving the Sephardic Jewish Community in the Los Angeles and San Fernando Valley area. S.T.A.R. Provides monthly events for 4 age groups, Tikvah (7-9 Years old), Aviv (10-12 Years old), Mitzvah (13-15 Years old), Haverim (16-18 Years old). All events are age appropriate with a high Participant to Supervisor ratio to assure the safety of all of our members. The goal of S.T.A.R. is to provide meaningful after school programs to Sephardic youth to enhance their awareness of these six principles: Community, Values, Tradition, Preservation, Israel & Pride
Your donation and support will help Jewish children get in touch with their traditions and Jewish values.


Rabbi Yitzchak Sakhai
Executive Director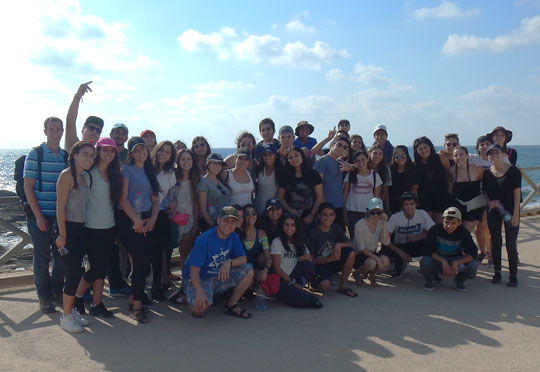 The Magen Leadership Program is a 3 week experience of friendship, discovery and awareness in Israel. With an emphasis on Sephardim, Judaism, its' people, language, history, traditions, heroes, places and values will all be brought to life through meaningful excursions filled with a sense of adventure. MLP participants will enjoy the best that Israel has to offer, with full access to Israel's most sought after attractions. They will stay in fine accommodations and be treated to Kosher Israeli food and guided luxury transportation throughout the trip. Rabbi Yitzchak Sakhai of S.T.A.R., in addition to adult chaperons and an armed security guard/Medic, will accompany MLP participants. MLP participants will fly from LAX with Israel's official airline El Al (non stop) to and from Tel Aviv.
Abarbanel on Succot- October 3rd, 2015

S.T.A.R.'s upcoming exciting events:

This Shabbat:

Friday Candle Lighting: 6:17 pm

Shabbat Ends: 7:04 pm

Torah Message:

Prose and Poetry

Abarbanel offers several insights into the holiday of Succot and the succa itself. First of all, the temporary nature of the succa is a reminder of our temporary life on earth. The seven days of the festival correspond to the seven decades of the average lifespan. The number of bulls which were brought as sacrificial offerings decreases with each day of the festival. This is to remind us that each passing decade brings us closer to the inevitable end, and encourages us to make the best use of our time to develop our spiritual potential.