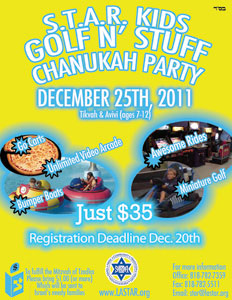 Dec. 25th, 2011
Ages 7-12 (Tikva & Aviv)
At STAR, we know how to celebrate CHANUKA!!! Games, Rides, Great food and then MORE GAMES!!!!
a day filled with fun and games and the most beautiful Chanuka experience to top it all off. And don't forget
the gifts you get to take home!
Price: $35 Only
Deadline to register: Dec. 20th