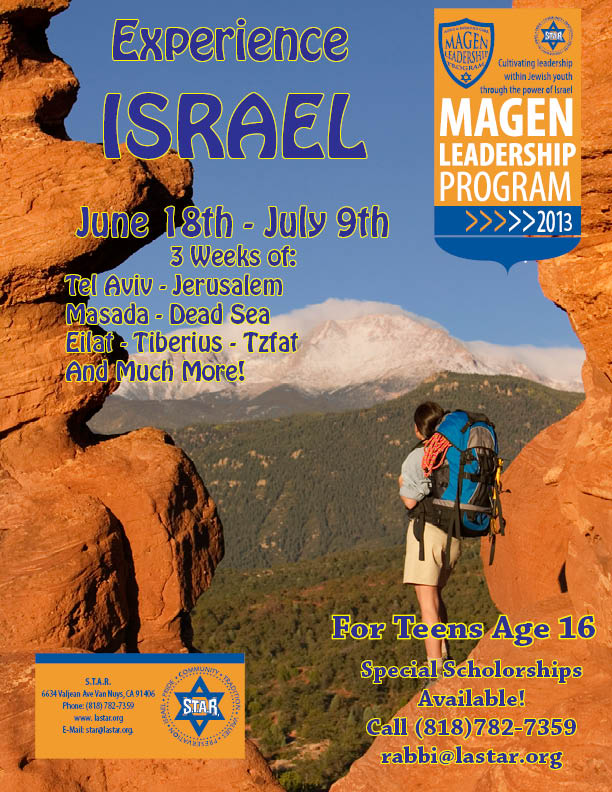 June 18 – July 9
Teens Age 16
Here is what we have all been waiting for. 3 weeks of unparalleled fun in the Holy Land.
This trip is brought to you by the Magen program which was made possible by the Adelle and Raymond Carr Foundation.
We will be exploring:
Jerusalem
Tzfat
Eilat
Teveria
Tel Aviv
And much much more!!!!
This Trip is for teens 16 years of age. 
Scholarships are available!!
Applications are due with a $250 deposit by March 24, 2013.
Download the files below for Application and Scholarship information.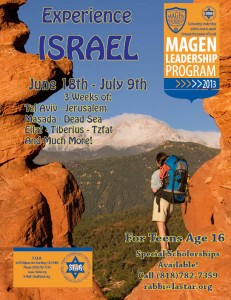 Deadline for the submission of all applications is March 24, 2013