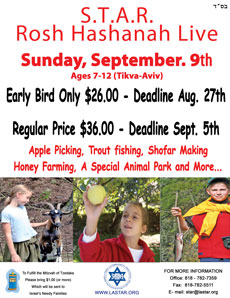 Sunday September 22, 2012
Ages 7-12 ( Tikvah & Aviv)
Have an amazing time with the STAR gang, apple picking, fishing, petting zoo, making your own Shofar and much more. Make the best out of  Rosh Hashana!
Early Bird: $26 (ends Aug. 27)
Regular: $36 (ends Sep. 5)
Price includes: Transportation, Food & Activities.