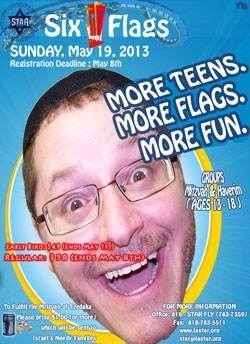 May 19, 2013
MItzvah & Haverim (13-18)
We will see you up in the sky! A trip never to be forgotten.  You have not experienced Magic Mountain until you have gone with the STARS!
Early Bird: $49 (ends May 1)
Regular $58 (deadline May 8)
Price includes: Transportation, food, snacks and Entrance to the park !