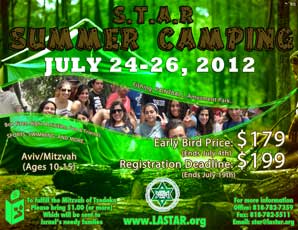 July 24-26
Ages 10-15 (Aviv & Mitzvah)
Put your camping gear on and get ready for the camping trip of a life time. 3 days of outdoor fun with the most amazing group in town.
Early Bird: $179 (Ends July 4)
Regular Only: $199 (Ends July 19)
Price includes: Transportation, activities and food.